"Let your light so shine before men, that they may see your good works and glorify your Father in heaven." - Matthew 5:16
Abiding ArtS
Faith, fellowship, food, live music, and art
Come hear the story of HOPE, as told by Ukrainian Missionary and Singer-Songwriter Jon Markey and Abstract Artist Arturo Samaniego.
This will be a one-time FREE event for the public; food and beverages provided.
Sorry, childcare is not provided.
Sept. 2, 6-8:30pm
Location:
Baker Park
Sugden-Gomez Pavilion (indoors with AC)
280 Riverside Circle,
Naples,
FL
34102
---
Meet the artists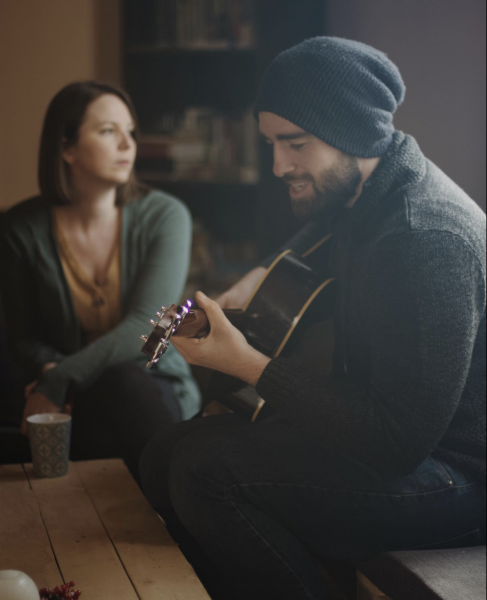 Jon Markey | Ukrainian Missionary, Singer/Songwriter
Jon and Steffie Markey have been serving in Ukraine since 2007. Jon is a pastor at Calvary Chapel Ternopil, and he has siblings who pastor other churches in Ukraine and Eastern Europe. Additionally, Jon is a songwriter and worship leader. He and his wife, Steffie, also minister to the Ukrainian people through music, and have founded a Ukrainian worship band called Room for More.
Currently, Jon and his team are praying about how they are to best serve the people of Ukraine going forward, as many of them are now refugees.
Check out Jon and Steffie's work on Instagram and YouTube.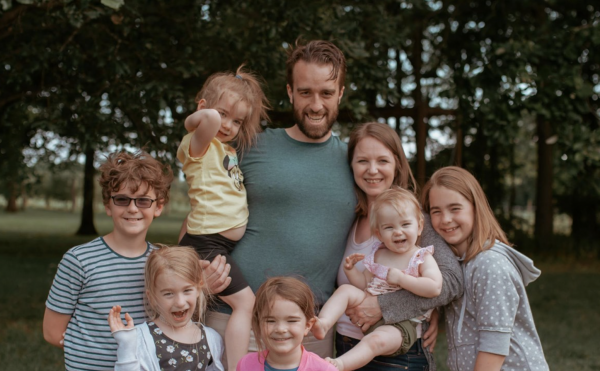 ---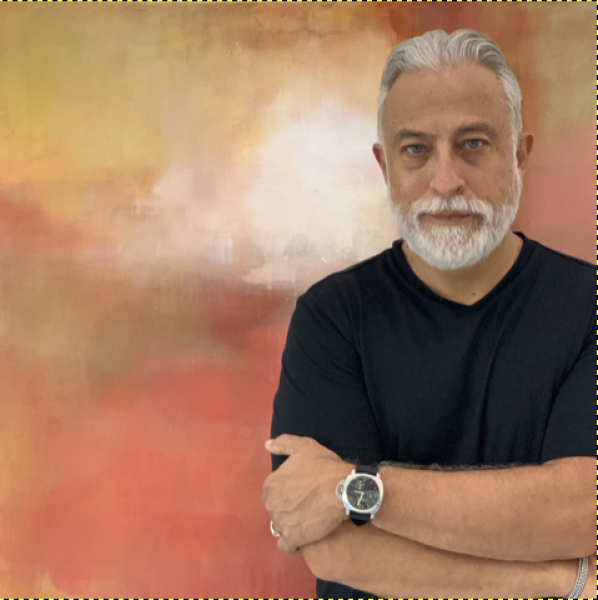 Arturo Samaniego | Visual Artist
"I want to tell you a few things about me, and how I became an artist. Even though Art has always been a part of my life (I started drawing and painting at a young age under my father's influence), I never had the opportunity to pursue a full-time career as an artist until I was 40 years of age.
When it was time to decide on a career path and a college, my parents supported my decision to study Fine Arts…but only if I also obtained another, "practical" degree. I suppose they had seen too many starving artists and so I went to the University of Texas where I obtained degrees in BFA and Computer Science. Naturally, when you graduated Computer Science in 1985 you got hired right away! And so started my 16 years detour from the Arts.
In 2004 everything changed. At that time, I owned and operated a small Computer business in Austin and El Paso. Things were going well financially, and I had a nice office, employees, and a good income, but internally I was utterly dissatisfied and fearful that life was passing me by, and I would never be able to pursue my true calling.
There was a growing sense of urgency in me. Most days, after putting in a full day at the office, I would come home to have dinner, spend time with my family, and take care of home life. When all of that was done, around 9 PM, I would go out to my garage, which I had converted into an improvised studio, to try and get some artwork done. I could not help but feel that I was creating Art with only a remainder of my energy and creativity. I truly wanted to see what I would be able to create if I only had a full day's time and energy to invest. The ideas were in my head, and my craft was being honed, but I simply didn't have the time to bring it to fruition.
The decision was very tough, and the cost has been high, both personally and to my family relationships. But the thing about artists is you don't really have a choice. You must create art if you are to exist in any real sense.
The business was sold, and we moved to Florida to start this new phase.
I have seen God's blessing at every step, after that moment. From landing me in Naples, to meeting the right people, finding the perfect studio, and so many more, The Lord has guided my steps into this artist life. I cannot say that making your living as an artist is easy. But every time someone purchases my work and displays it in their home, I feel validated my decision was the right one.
Today my work is recognized, collected and represented around the country. My Contemporary Abstract Collection responds to an intense interest in Interior Design and Architecture. The paintings make extensive use of beautiful textural effects, and range from the minimalist, tonal neutrality, to the exuberant and colorful.
My work has received several national awards, and has been featured in American Art Collector, International Artist Magazine, Studio Visit, Juxtapoze, and other important publications
Arturo Samaniego | Visual Artist

[Please enable javascript.] | samaniegoabstract.com

5850 Shirley St suite 104
Naples, Fl 34109
---
.
"And whatever you do, do it heartily, as to the Lord and not to men." - Colossians 3:23