Leadership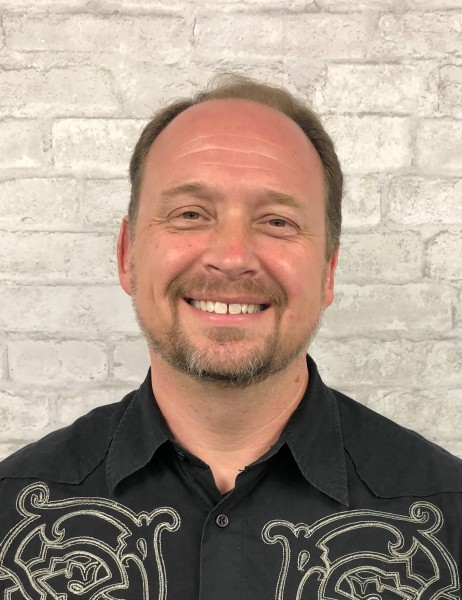 Pastoral Team
Aaron Lapp - Senior Pastor
Aaron has been active in ministry since 2002 when, by the power of the Holy Spirit, his life was radically changed. By faith, Aaron knew that God was calling him to a purpose much bigger than himself.
Aaron heard the call to 'teach the Bible to whomever wanted to hear it.' So, he and his wife, Deirdre, began hosting a small group Bible study in their home that continued for many years. In 2010 Aaron was ordained as a Pastor at Calvary Chapel Westchester.
He imagined his future years of ministry in his home state of New York, but God had other plans. God used a career in nonprofit fundraising to bring Aaron and Deirdre and their two daughters to Naples, Florida in September 2013. It was here that they learned the meaning of faithfulness. God's faithfulness.
Even though Aaron didn't know the plan, he knew that God was faithfully committed to him and his family and to the work that He had already prepared for them to do. In 2017 God called Aaron to Calvary Chapel Naples. Little did he know that God had been preparing him all these years, gently and lovingly, to step into the role of Pastor of this local fellowship.
---
Jeff Leigh - Pastor
Jeff became a believer in 2000, when he was 21 years old. Jeff had become an atheist in college, but through an unexpected and supernatural moment during a road trip, the Lord spoke to Jeff's heart, saying "all that you see before you is My creation, and you are part of that creation, as well." Soon after that, Jeff also became aware of his sin and that it was actually against a person (the Lord). He embraced his need for a loving savior and has never turned back.
Together, Jeff and his wife Ashley, began active ministry in 2006, when they joined the original Calvary Chapel Naples worship team. From 2008-2014, Jeff served as the worship leader of the team through the transition of the church to Estero and what is now Calvary Chapel Gulf Coast. Jeff joined the CCGC Pastoral team as Assistant Pastor and was ordained in 2014.
Later that year, the Lord placed a calling on Jeff's heart to "do a new thing" and in 2016, Calvary Chapel Abide was planted in Naples, FL. Together, Jeff and his wife Ashley, along with a faithful team, served the Lord and learned what it really means to "Abide in Christ." The Abiding Arts ministry was also founded under CCAbide as a main outreach to the community, connecting worship leaders and other artists in the community through sharing the gospel and personal testimony.
In 2020, the Lord spoke to Jeff and Pastor Aaron's hearts about the possibility of joining together, and soon afterward, the Lord orchestrated the details that would confirm this partnership. Jeff joined the pastoral team at Calvary Chapel Naples in 2020. He and Ashley, along with their three children, are excited about what the Lord will do in the seasons ahead as they serve Him at Calvary Chapel Naples.
---
Cesar Taveras - Elder
Cesar was born in the Dominican Republic and moved to New York City at 14 years old. Although raised in the church, when Cesar got to college, he began to doubt the existence of God and started believing in the power of man and in his ability to build his own future.
It was in 2001 after the death of his mother and the attack of September 11 that Cesar finally decided to attend a Bible study at the home of a woman of faith named Jenny, who would routinely visit and pray for the sick in the NYC hospital where Cesar's mom had passed away. On December 6, 2001, he accepted Jesus Christ as his Lord and Savior.
In July of 2015, after having moved from New York to Florida and becoming very active at Calvary Chapel Fort Lauderdale, God opened a door for Cesar and his family to move to Southwest Florida where they quickly became involved with Calvary Chapel Naples. Cesar was asked to oversee the Hospitality Ministry and his wife Jeannette became the Pastor's Assistant and a member of the Worship Team.
In 2019 Cesar was ordained as a member of the Calvary Chapel Naples Pastoral team as an Elder. Cesar and his family consider themselves truly blessed to have the opportunity to serve their community alongside their dear brothers and sisters from the body at Calvary Chapel Naples and are looking forward to what God has in store for this church body.
---
Geoff Willig - Elder
Geoff and his wife, Sarah, began attending Calvary Chapel Naples starting in 2013 after meeting Pastor James Seawell and learning about the newly established church campus of Calvary Chapel Fort Lauderdale.
After attending the church for a few months, Geoff felt called to serve and began serving in the AV ministry of the church, eventually becoming the team leader. In 2015, both Geoff and Sarah chose to be baptized after being challenged to review the biblical examples of baptism. Surrounded by friends and family, and in a very cold "hot tub", they made a public expression of their faith.
In addition to the AV ministry, Geoff has been blessed to serve in several ministries in the church such as worship, youth, small groups, and men's ministry. Geoff and Sarah love hosting fellowship at their home and digging deeper into God's word with others. Their full-time ministry is raising their two young sons to be men who love and desire God.